Administration/Welcome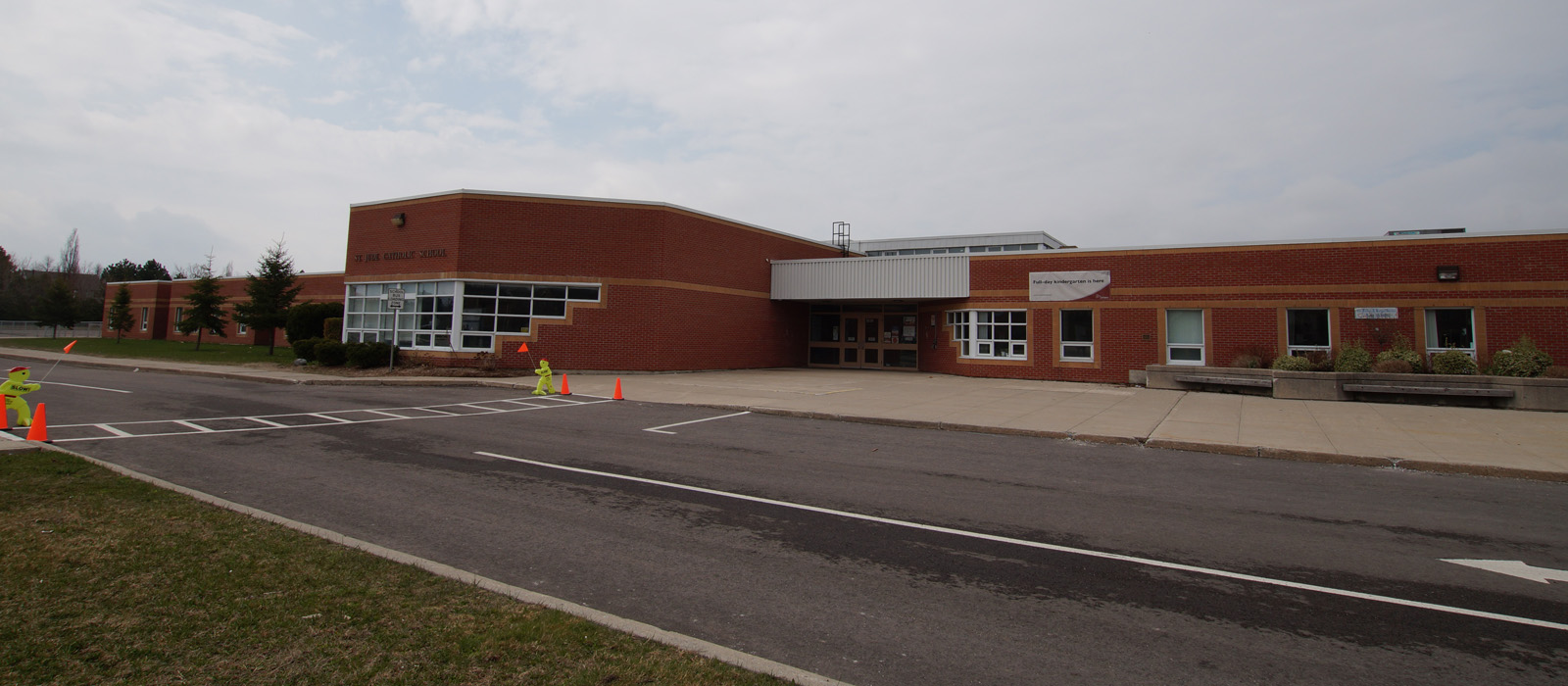 April 2018
In these days following Easter Sunday, may our hearts remained filled with the Gospel message of peace, forgiveness and mercy. Our thoughts and prayers are with our Grade Seven students as they prepare for Confirmation on April 20th as well as our Grade Two students preparing for First Communion on May 5th. Please take the time to review our Agenda for the March 27th Catholic School Council Meeting. There is alot of information about the life of the school as well as the proposed expenditures from our successful major fundraiser.
N.Wheeler, Principal
Our faith
Students embrace the Catholic Church's renewed efforts to meet the spiritual needs of today's society, as witnesses to the Gospel values in their everyday lives.
Yes, Catholic schools are different. Each student in our Catholic learning community embodies excellence and equity by embracing the Ontario Catholic School Graduate Expectations - to be:
A discerning believer;
An effective communicator;
A reflective, creative and holistic thinker;
A self-directed, responsible lifelong learner;
A collaborative contributor;
A caring family member; and
A responsible citizen.
People choose Catholic schools as an extension of their families. They want the values taught at home to be witnessed and lived at school. This is precisely what we offer in a Catholic school community.
Family of schools
St. Jude Catholic School belongs to the Archbishop Denis O'Connor Catholic High School family of schools. From time to time, our students will visit Archbishop Denis O'Connor Catholic High School for plays, presentations or to tour the school if they are transitioning to secondary school.
Our intermediate students also have opportunities to work in collaboration with secondary students on assignments such as media studies or robotics.
Contact us
If you have any questions about your child's education, contact his/her teacher or a member of our administrative staff. We're committed to helping your child achieve success. Call us at 905-428-9304.
Norma Wheeler,
Principal
St. Jude Catholic School